Description
| | | | |
| --- | --- | --- | --- |
| | WALTT | Material | Full Metal (Zinc Alloy+Brass+Iron) |
| | KM9003 | Size | 4 X 2.8 X 1.8CM (1.57 X 1.1 X 0.7″) |
| | Sleeve Bearing Spinning Turbo keychain | Weight | 39G (1.38OZ) |
| Color | Neo chrome | Logo | Available for laser engraved or printing |
| Part | Including screws total 11 Components | Spinning | Blow from the inlet |
Important ! ! !
* Those Keychains CAN BE spinning when blow it. They DO NOT make a spooling sound like a real turbo.
* The price is only available for colors which is showed in stock list.
DO NOT
include other colors.
A full 3D model cast of metal alloy composed of four primary pieces just like a real turbo (backplate, impeller, sleeve bearing, and housing).
It Include one piece backplate bolted to the compressor in five places, with strong chain, smooth shaft and impeller held in with C-Clip
Multiple polishing, Superb plating process, Smooth surface Zinc alloy has good hardness and wear resistance, can avoiding being rusty or faded when explosed in the air.
Blow from the inlet, the impeller will spin. Good structure and process that allows it to withstand extreme speeds.The spining rate will be about
5,000-10,000 RPMS. With strong enough power, it may spin with wind breaking soud.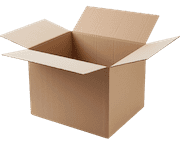 The back of turbo is fixed by five REAL screws. You can disassemble it yourself and fully experience how the turbo works. Friendly for DO IT YOURSELF, good for stress releaseed. Learn knowledge while having fun.